Introducing the highly anticipated 2024 BMW X3 SUV, the epitome of luxury and performance. This new model has gained immense popularity in countries like America and Canada, captivating car enthusiasts worldwide. Powered by an exceptional oil engine, the BMW X3 SUV is set to redefine the standards of excellence.
Prepare to be amazed by the impressive features of the new BMW X3 SUV range. It boasts a lightning-fast acceleration, propelling from 0 to 60 mph in a mere 6.0 seconds. With a top speed of 142 mph, this SUV effortlessly conquers the road with style and grace. But the excitement doesn't end there.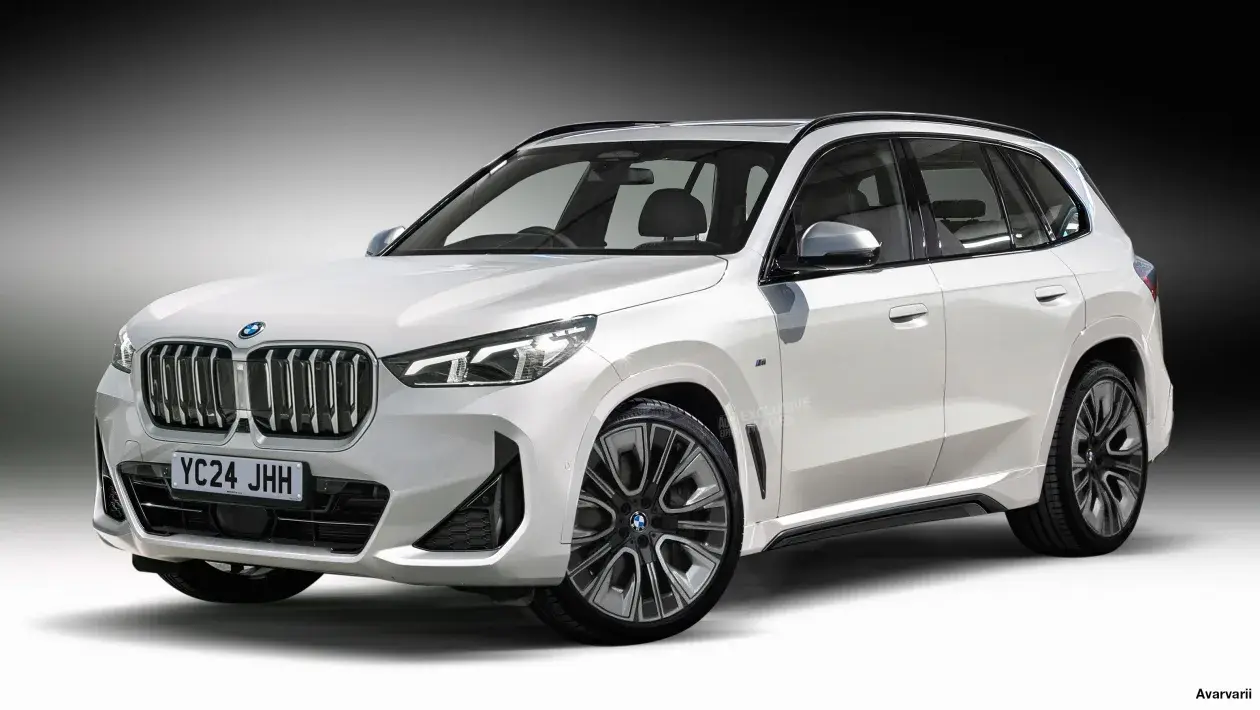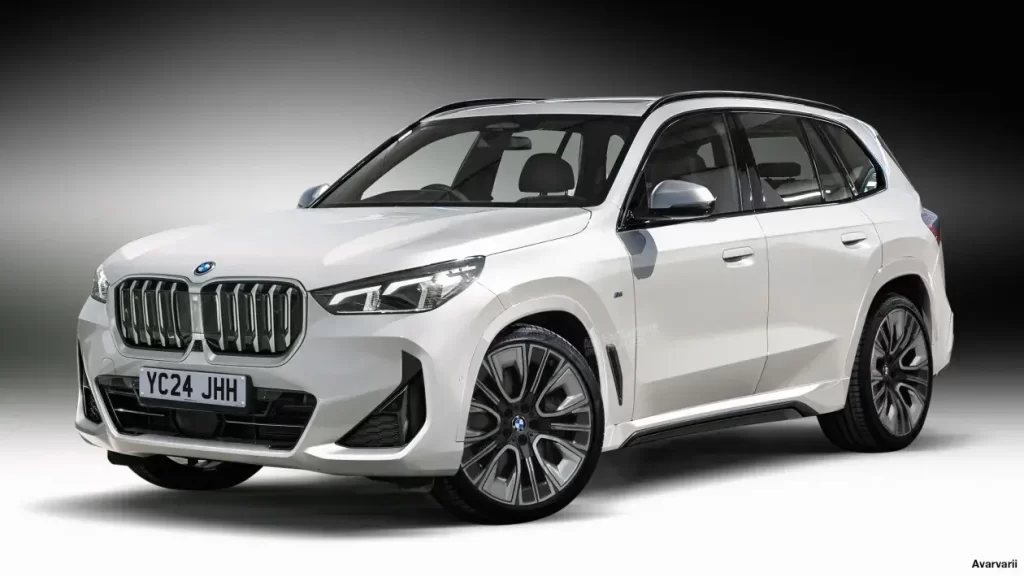 BMW is continuously pushing boundaries, and the upcoming release of the BMW X3 SUV promises even more thrilling features and an avant-garde design. To discover all the details about this extraordinary model, look no further than this comprehensive article. We delve into the price, release date, range, design, features, and other crucial information that will leave you captivated by the future of luxury SUVs. Get ready to embark on a journey of automotive excellence with the 2024 BMW X3 SUV.
Overview
The 2024 BMW X3 holds a distinguished reputation as BMW Motors' most popular and best-selling SUV, consistently ranking at the top of its segment. This highly coveted five-seat, five-door variant is set to impress with its luxurious and spacious interiors, offering an elevated level of comfort for both driver and passengers.
The current 2023 BMW X3 underwent a comprehensive redesign of its exterior and interior for the 2017 model and subsequently received minor refreshments for the 2022 model year. Continuing the trend of innovation, BMW introduced new features and enhancements for the 2023 iteration.
Looking ahead to the highly anticipated 2024 model year, BMW has remained tight-lipped regarding specific redesign details. Enthusiasts eagerly await to discover whether the 2024 BMW X3 will receive a facelift or present other notable improvements. As BMW unveils further information about this upcoming release, we will update you on the latest developments. Stay tuned for a new chapter in the evolution of the BMW X3.
| | |
| --- | --- |
| Brand | BMW |
| Body type | SUV |
| Model year | 2024 |
| No. of Doors | 5 Doors |
| Seating Capacity | 5 Passengers |
| Fuel Tank Capacity | 17.2 gal. |
| Full Tank Fuel Range | Up To 500 Miles |
| Price | Starting at around $47,000 To $62,000 |
| Engine | 2.0L 4C |
| Power | 248 HP |
| Torque | 258 lb-ft. |
| Transmission | 8-Speed Automatic Transmission |
| Drivetrain | AWD |
| 0-60 MPH Time | 6.0 Seconds |
| Top Speed | Up To 155 MPH |
2024 BMW X3 Specs
Redesign
According to circulating rumors, the upcoming 2024 BMW X3 is expected to showcase a comprehensive overhaul, boasting a completely redesigned interior and exterior akin to the next generation. However, BMW has remained mum regarding any official statements or confirmations about the redesign plans for the BMW X3 in 2024.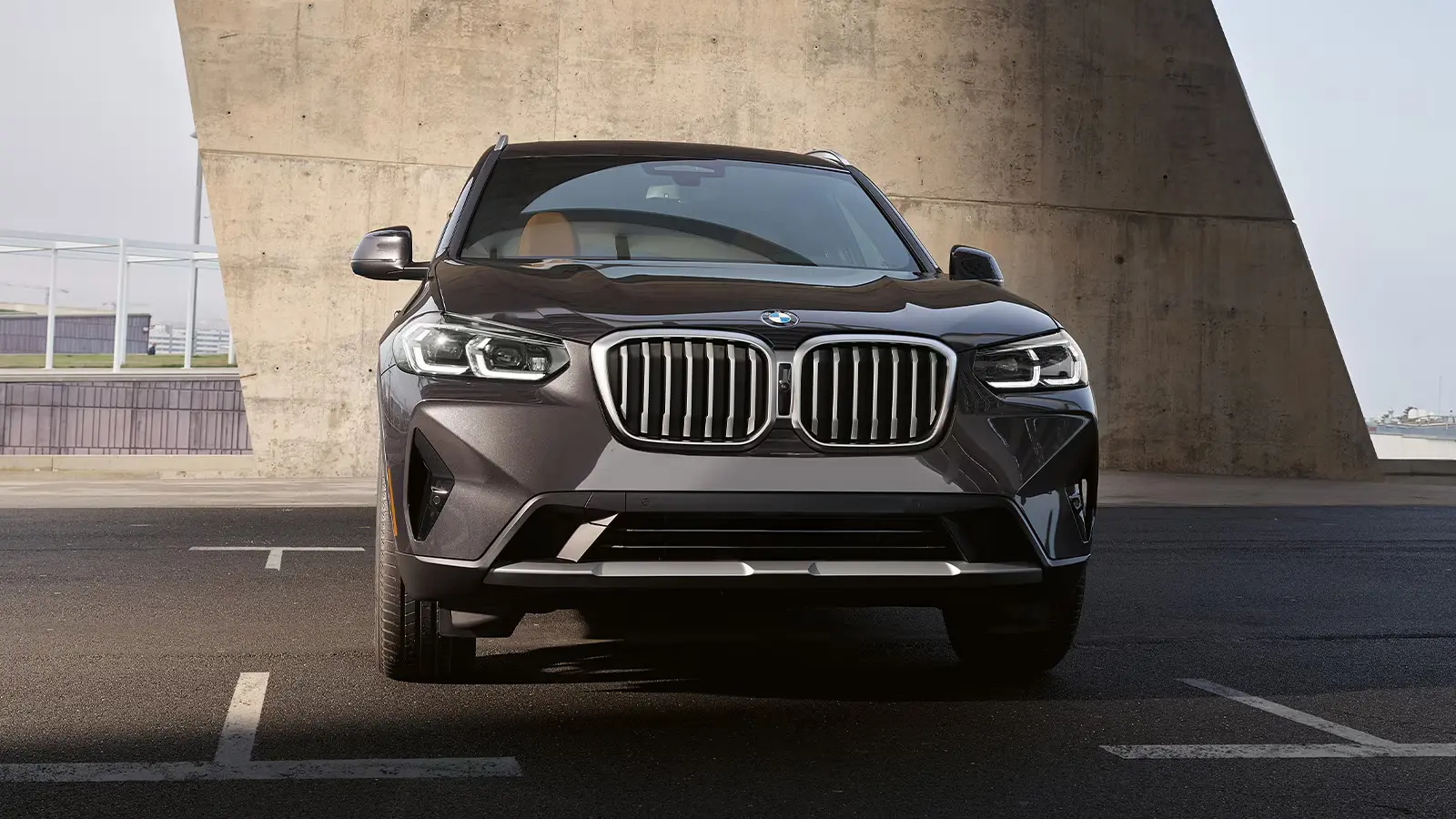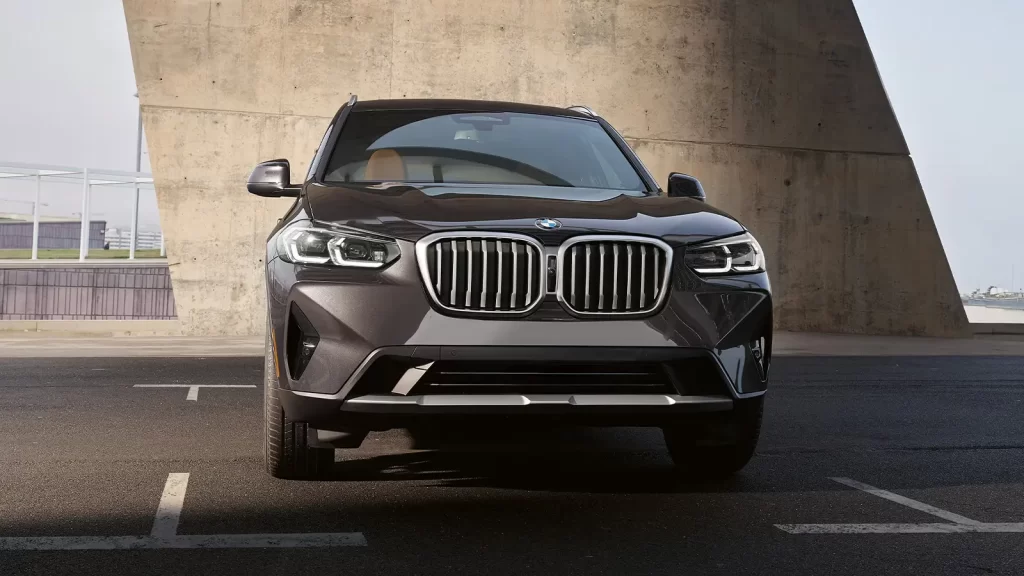 Based on available information, it appears that BMW may opt to continue with the current model for the 2024 model year, with minor tweaks to the interior design and features. Nevertheless, it is important to note that a complete facelift akin to the next generation is not anticipated for the 2024 release. Instead, industry insiders suggest that BMW has plans to implement a full redesign for the 2025 model year BMW X3.
As anticipation builds, enthusiasts have caught a glimpse of what's to come through leaked spy shots of the redesigned 2025 BMW X3 circulating on social media. These images provide a tantalizing glimpse into the future of the BMW X3, further heightening the excitement for the forthcoming updates and enhancements.
Release Date
BMW has not yet officially announced the confirmed launch date for the 2024 model BMW X3. The specific debut or release date for the 2024 model year is still unknown. However, industry speculation suggests that there is a possibility of the next BMW X3 being released in the summer of 2023, making it available for the 2024 model year.
As enthusiasts eagerly await the opportunity to order the BMW X3 for the 2024 model year, we understand the anticipation. Rest assured, we will diligently update this article with the latest information as soon as it becomes available. Stay tuned for the most up-to-date details on the availability and ordering process of the 2024 BMW X3.
Read Next: 2025 Audi A5 release date, features, price.
Pros & Cons
Pros

New Large Touchscreen Display
Powerful Powertrain
AWD
Excellent Fuel Economy Rating
More Standard Safety Features
Spacious and Luxurious Interior

Cons

No hybrid Powertrain is available
Price and Trims
Get ready for the highly anticipated BMW X3 2024, which is expected to feature the same trim models as its predecessor, the 2023 model year. The 2023 BMW X3 already offers a range of three enticing trim options, with prices starting at $46,200 and reaching up to $61,000, catering to various preferences and budgets.
While we can't reveal the exact pricing details for the 2024 model year just yet, we can provide an estimated price range based on the 2023 model year. It is highly likely that the cost of the upcoming BMW X3 will align with that of its predecessor or potentially experience a slight increase, reflecting any enhancements or upgrades that may be introduced.
Stay tuned for the official pricing announcement as BMW unveils the details for the BMW X3 2024. We understand the excitement surrounding this premium SUV, and we will be sure to update you as soon as the pricing information becomes available. Prepare to embark on an elevated driving experience with the BMW X3 2024.
| | |
| --- | --- |
| Trims | Price (Est.) |
| X3 sDrive30i | $47,000 |
| X xDrive30i | $49,000 |
| X3 M40i | $62,000 |
2024 BMW X3 Price and Trims
Interior Design
The interior design features of the 2024 BMW X3 are expected to be similar to the currently available 2023 model. As we know, the 2023 BMW X3 already boasts a luxurious and spacious interior, equipped with an array of features and crafted with premium materials.
The 2024 BMW X3's interior showcases a sleek and modern design, utilizing high-quality materials throughout. The cabin follows a driver-centric layout, highlighted by a large and high-resolution infotainment display seamlessly integrated into the dashboard. The standard infotainment system incorporates BMW's latest iDrive version, offering sought-after features like Apple CarPlay, Android Auto, and a navigation system.
Additional interior features of the BMW X3 encompass premium leather upholstery, heated and ventilated front seats, a panoramic sunroof, and a premium sound system. Notably, the X3 also provides ample cargo space, with a maximum of 62.7 cubic feet when the rear seats are folded down.
In terms of safety, the BMW X3 offers a range of advanced features, including adaptive cruise control, lane departure warning, and automatic emergency braking. Collectively, the interior of the BMW X3 delivers a luxurious and technologically advanced driving experience.
Moreover, the interior of the BMW X3 ensures the utmost comfort and convenience for occupants. The front driver cabin provides ample headroom and legroom, while the rear seats offer sufficient space for passengers to enjoy their journey without any discomfort. The front-row seats in the BMW X3 feature ten-way power adjustability, allowing for personalized comfort. Additionally, the M40i trim comes standard with a moonroof, while it is available as an option on other trims, providing an open-sky experience to enhance your driving pleasure.
2025 BMW X3 Colors
We listed all the colors of the new model BMW X3, if you want to know everything about the coloring, see all the points below.
Carbon Black Metallic
Black Sapphire Metallic
Alpine White III
Jet Black
Dark Graphite Metallic
Aventurinrot III Metallic
Marina Bay Blau Metallic
Phytonic Blue Pearl Metallic
Mineral White Pearl
Skyscraper Grau Metallic
Tanzanite Blue II Metallic
Sao Paulo Gelb
Toronto Rot Metallic
Brooklyn Grau Metallic
Engine, Power, Performance
The BMW X3 offers a range of engine options to cater to different driving preferences. The base engine is a turbocharged 2.0-liter four-cylinder, delivering 248 horsepower and 258 pound-feet of torque. Paired with an eight-speed automatic transmission, this engine propels the X3 from 0 to 60 mph in approximately 6 seconds. For those seeking more power, there is the option of a turbocharged 3.0-liter six-cylinder engine, generating an impressive 382 horsepower and 368 pound-feet of torque. With the same eight-speed automatic transmission, this engine enables the X3 to reach 60 mph in just 4 seconds.
For enhanced fuel efficiency, the X3 xDrive30e plug-in hybrid combines the turbocharged 2.0-liter four-cylinder engine with an electric motor. This hybrid model produces a total output of 288 horsepower and 310 pound-feet of torque. With an electric range of up to 18 miles, the X3 xDrive30e can accelerate from 0 to 60 mph in approximately 5.9 seconds.
The 2022 BMW X3 delivers a dynamic driving experience characterized by sporty handling and agile performance. Its precise steering and responsive suspension contribute to its engaging ride. Additionally, the available all-wheel-drive system enhances traction and handling, ensuring confidence in various weather and road conditions.
Fuel Economy | MPG
The BMW X3 presents a range of engine options, each offering its own fuel economy ratings. Starting with the base engine, a 2.0-liter turbocharged four-cylinder, it achieves an estimated 25 mpg in city driving and 29 mpg on the highway with rear-wheel drive (RWD). Opting for all-wheel drive (AWD) slightly lowers the fuel economy to 23 mpg in the city and 28 mpg on the highway.
For those seeking more power, the BMW X3 offers a 3.0-liter turbocharged six-cylinder engine. With RWD, it achieves an estimated 22 mpg in the city and 27 mpg on the highway. When equipped with AWD, the fuel economy rating decreases slightly to 21 mpg in the city and 27 mpg on the highway. Additionally, the BMW X3 provides a plug-in hybrid option, the BMW X3 xDrive30e. This hybrid variant delivers an impressive 60 MPGe when operating solely on electric power and offers 24 mpg in combined city and highway driving when utilizing hybrid mode.
It's important to note that fuel economy ratings may vary depending on driving conditions, individual driving style, and other contributing factors.
Safety Features
The new BMW X3 prioritizes safety and offers a range of advanced safety features, building upon the reputation of BMW cars for providing excellent safety ratings. Just like its predecessor, the 2023 model, we anticipate the next BMW X3 to include a comprehensive set of standard safety features.
One notable safety feature is Forward Collision Warning, which utilizes radar and cameras to detect potential collisions. When an imminent collision is detected, the system alerts the driver with both visual and audible warnings. Additionally, the X3 is equipped with Automatic Emergency Braking, which can autonomously apply the brakes to help mitigate or prevent the severity of an impact.
The BMW X3 also includes Lane Departure Warning, which utilizes cameras to monitor lane position. If the vehicle starts to drift out of its lane, the system provides a visual and audible warning to alert the driver. Another valuable feature is Blind Spot Monitoring, which uses radar to detect vehicles in the X3's blind spots. Visual and audible warnings are triggered to enhance driver awareness.
When reversing, the X3 employs Rear Cross-traffic Alert, utilizing radar sensors to detect approaching vehicles from the sides. This system provides visual and audible warnings to assist the driver in avoiding potential collisions. Adaptive Cruise Control is also present, utilizing radar and cameras to maintain a safe distance from the vehicle ahead. It can automatically adjust the X3's speed to match the flow of traffic.
To aid in parking, the BMW X3 comes equipped with front and rear parking sensors. These sensors detect obstacles and provide audible warnings to assist the driver in maneuvering safely.
Overall, the new BMW X3 prioritizes driver and passenger safety, integrating advanced technologies to enhance collision avoidance and promote a secure driving experience.
Infotainment and Connectivity Features
The new BMW X3 is equipped with the cutting-edge BMW iDrive 7 infotainment system, providing an array of advanced features for enhanced connectivity and entertainment. Its centerpiece is a 10.25-inch touchscreen display that offers intuitive control and easy access to various functions. The system also supports voice recognition, allowing drivers to interact with the infotainment system using natural voice commands. Furthermore, the wireless integration of Apple CarPlay and Android Auto enables seamless smartphone connectivity.
Inside the X3, you'll find a digital instrument cluster featuring a vibrant 12.3-inch display. This cluster can be personalized to show important vehicle information, providing a customizable and informative digital cockpit.
The standard infotainment and connectivity offerings in the X3 are equally impressive. Bluetooth connectivity enables hands-free phone calls and audio streaming, ensuring convenient and safe communication on the go. HD Radio and SiriusXM satellite radio provide a wide range of entertainment options, with the latter offering a one-year subscription for premium content. USB and USB-C ports are available for charging devices and connecting compatible devices.
Additionally, the X3 includes a Wi-Fi hotspot with either a 3GB or 1-month trial subscription, allowing occupants to stay connected and enjoy internet access during their journeys. A built-in navigation system provides real-time traffic information, ensuring efficient route planning and smooth navigation. The audio experience is elevated by a 12-speaker sound system, delivering immersive and high-quality audio throughout the cabin.
For those seeking even more advanced features, the 2024 BMW X3 offers optional upgrades to further enhance the infotainment and connectivity experience. This includes an enlarged 12.3-inch touchscreen display, providing a more expansive and immersive interface. Audiophiles will appreciate the available 16-speaker Harman Kardon premium audio system, which delivers exceptional sound reproduction.
Wireless device charging ensures convenient power replenishment for compatible devices. Additionally, rear-seat passengers can enjoy an optional rear-seat entertainment system equipped with dual 10.2-inch displays, providing a captivating multimedia experience during longer journeys.
In summary, the BMW X3 offers a comprehensive range of infotainment and connectivity features, combining convenience, entertainment, and advanced technology to enhance the driving experience and ensure occupants are well-connected and entertained on every journey.
BMW X3 Dimensions
| | |
| --- | --- |
| Length | 4708 mm |
| Width | 1891 mm |
| Height | 1676 mm |
| Head-Room (Front/ Rear) | 41.1/ 39.1 in. |
| Leg-Room (Front/ Rear) | 40.3 / 36.4 In. |
| Shoulder- Room (Front/ Rear) | 57.6 / 56.0 In. |
| Hip- Room (Front/ Rear) | N/A |
| Passenger Volume | 99 cu ft. |
| Cargo Volume | 28.7/62.7 cu ft. |
| Curb-Weight | 1790 kg |
| Wheelbase | 2864 mm |
| Ground- Clearance | 204 mm |
| Official Website | BMW |
| Go To Home Page | EVsBuzz |
2024 BMW X3 Exterior and Interior Dimensions
Conclusion
Hello everyone! In this comprehensive article, we have gathered all the vital information about the highly anticipated 2024 BMW X3. We have covered a wide range of details, including the exciting redesign, anticipated release date, pricing and trim options, luxurious interior features, impressive engine specifications, exceptional performance capabilities, fuel efficiency ratings, advanced safety features, state-of-the-art infotainment system, and cutting-edge connectivity features.
Our aim is to provide you with a complete overview of the new BMW X3, enabling you to make an informed decision and stay up-to-date with the latest advancements in automotive technology. We encourage you to share this valuable article with your friends and family who are equally passionate about automobiles.
We hope that this article has been helpful in answering your questions and satisfying your curiosity about the new 2024 BMW X3. If you have any further inquiries or require additional information, please feel free to reach out. Thank you for your time and interest in our article.
FAQs- The New BMW X3 2024
What is the Cost of the 2024 BMW X3?
The Cost of the 2024 X3 is to be declared yet officially. But according to expert expectations, it is likely that the BMW X3 price could start at around $47,000.
What is the Top Speed of the BMW X3?
The New BMW X3's Top Speed is 155 MPH.
How long will the BMW X3 last?
If you have been diligently maintaining your BMW X3, it is not uncommon for the vehicle to reach 150,000 to 200,000 miles on the odometer. BMWs are known for their durability and longevity when properly cared for.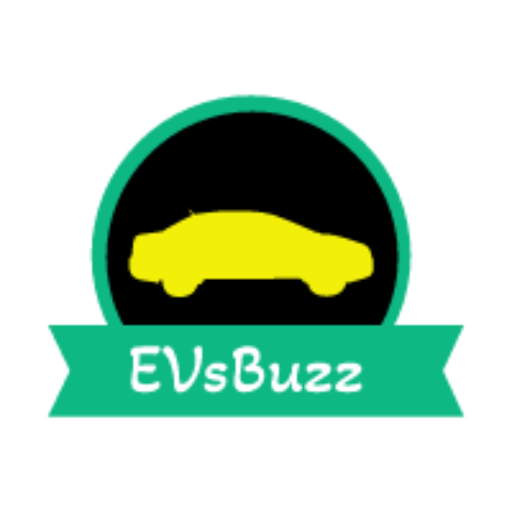 EVsBuzz.com is an Automotive news and media website that provides comprehensive information regarding the new EVs, SUVs, Sedans, Sports Cars, and other luxury Vehicles reviews, and news. EVsBuzz has more Automotive experts and experienced writers who have more than four or five years of experience in the international automotive industry.