Hello Friends, Welcome to EVsBuzz.com, Today I am going to tell you Everything About the next New 2025 Acura MDX. The MDX is a premium Luxury Mid-size SUV that is made by Acura Motors owned by Honda Motor Company. It is one of the best SUVs in the Market that is coming in the market since 2001. And Now it is on the way for 2025.
The Acura MDX is known for its eye-catching exterior style, luxurious and spacious interior, comfortable seating, Plenty of luxurious interior features such as the latest multimedia infotainment system with a large touchscreen display, More connectivity features such as Apple CarPlay and Android Auto, Bluetooth connectivity and many more.
Apart from this, it comes with a more powerful turbocharged 3.0-liter V6 engine that produces a power of up to 355 HP from its top variants to give the best performance and quick acceleration. Also, its interior is built using high-quality materials to compete with its rivals such as Genesis GV80, and Mercedes Benz GLE-Class.
So if you are looking for a premium SUV with a host of luxurious features and specs, it might be best for you, Because it has all those specifications that you are looking For. To get comprehensive information about the next Acura MDX 2025 you need to read this article until the end, Because in this article I will give you the all-important information including its redesign, release date to price, and specs. Which you need to know.
2025 Acura MDX Redesign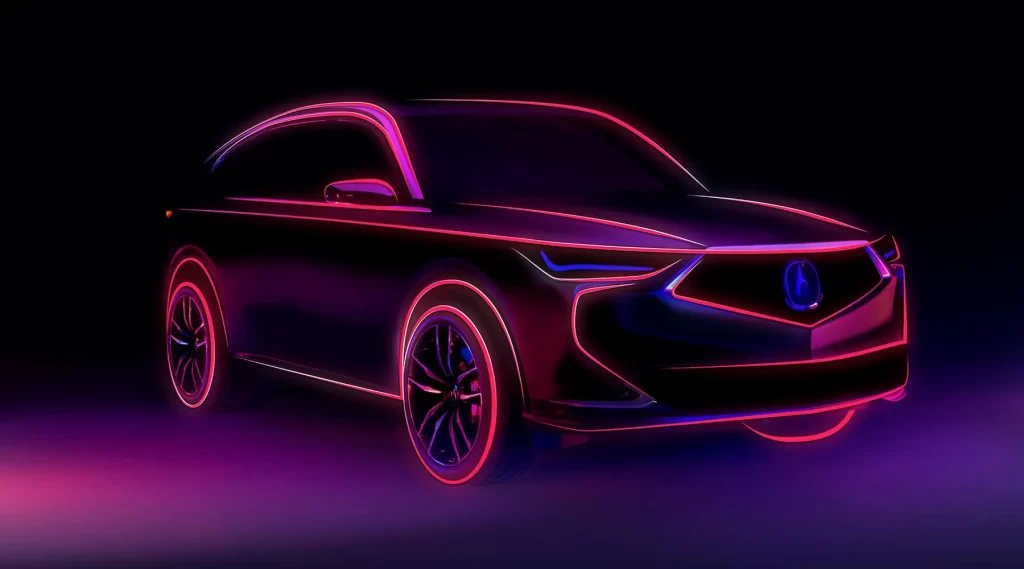 As we know it is a Premium Mid-size Luxury SUV, that's first generation was launched in 2001 and continued until the 2006 model year as first-generation. After that Acura completely redesigned it for the 2007 Model year as the second generation and this was continued until the 2013 Model year. After its second generation, MDX Acura was completely redesigned once again as the third generation for the 2014 Model year to improve its exterior and interior design and other features that continued until the 2021 Model year.
And then finally the currently available Acura MDX was launched that is a part of the fourth generation launched first time in the 2022 Model year and right now it continues in the market. Last year Acura MDX was carried forward for the 2024 Model year without making any changes.
But according to MDX's redesign and refresh chain, we hope that it will get a minor refresh for the 2025 Model and it may be that in this refresh Acura could add some new standard features. However, Right now, The company has officially not released any kind of information regarding its redesign for 2025. So we will update you when the Company releases.
2025 Acura MDX Release Date
Actually, Right Now, The Company hasn't said anything regarding the new Acura MDX 2025 Release date. We know there is an expectation to get a minor refresh for the 2025 Model in MDX So we hope that it could be debuted soon for 2025. According to Automotive Sources and our years of experience, we expect that it could be released in the summer of 2024 for the 2025 Model Year. However, Don't worry, we will update you soon when the Company releases it for 2025.
2025 Acura MDX Price and Trims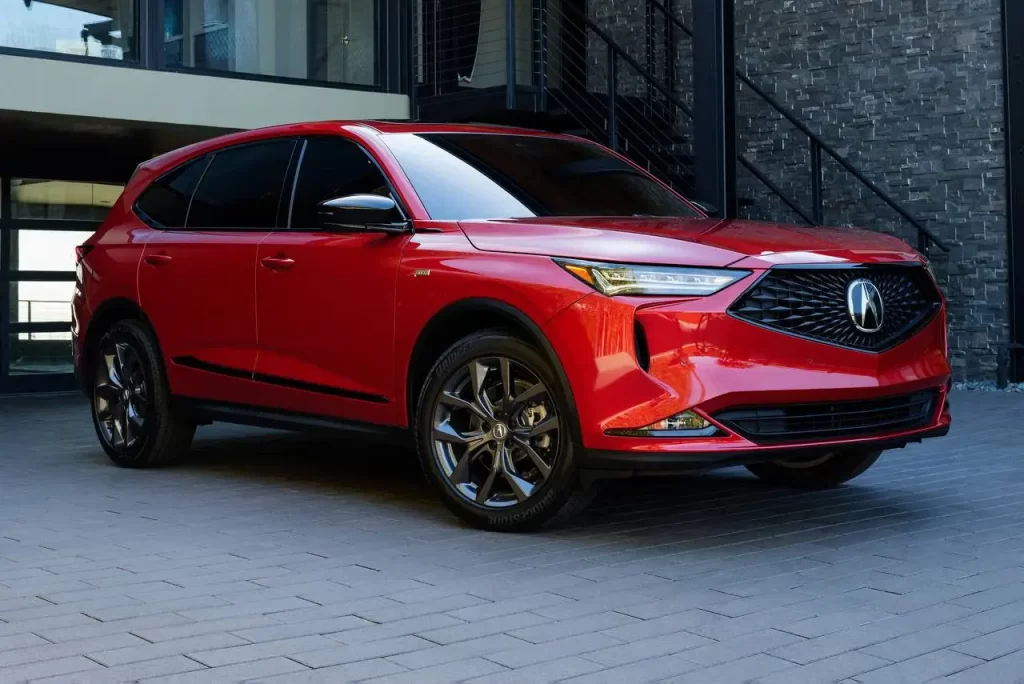 Unfortunately, The Company hasn't declared anything regarding the next Acura MDX 2025 Price and trims. But last year Acura MDX was offered in Six trims- Base, A-Spec, Technology, Advance, Type S, and Type S Advance, whose price starts at $49,850 for its base trim which goes up to $73,500 for its top trims.
As we know there is no expectation to get any major changes for 2025, that's why we don't think that Acura made any changes in its trims. We hope the Next 2025 MDX will have similar trims as the previous model year but its price could be increased a little more compared to the last year. It is likely that the price of the 2025 MDX could start at around $51,000 To $74,000. Here we have given all its trims and their estimated price below in the table. But we promise we will update its exact price and trims when the Company discloses.
| | |
| --- | --- |
| Trims | Estimated Price |
| Base | $51,000 |
| Technology | $55,000 |
| A-Spec | $61,000 |
| Advance | $65,000 |
| Type S | $69,000 |
| Type S Advance | $74,000 |
New Acura MDX 2025 Price
2025 Acura MDX Specs
| | |
| --- | --- |
| Trim name | Type S |
| Model Year | 2025 |
| Body Type | Mid-size Luxury SUV |
| Engine Type | Gasoline |
| Engine Name | N/A |
| Max-Power | N/A |
| Max-Torque | N/A |
| Transmission | N/A |
| Drivetrain | N/A |
| 0-60 MPH Time | N/A |
| Top-Speed | N/A |
| Fuel Economy | N/A |
| Fuel Tank Capacity | N/A |
| Full Tank Fuel Mileage | N/A |
| No. of Doors | Four-Doors |
| No. of Rows | Three-Rows |
| Seating Capacity | Seven Passengers |
| Official website | www.acura.com |
Interior Design and Comfort
As we know The Acura MDX is a Premium mid-size luxury SUV that was last time redesigned for the 2022 Model Year that's why there is no expectation to make any changes in its interior design for the 2025 Model Year. Unfortunately, The Company hasn't said anything regarding the new 2025 Acura MDX interior Design and features. But we hope the new MDX will have the same interior design and features and it is also likely that Acura could add some new standard features for 2025.
The interior of the MDX is more luxurious and feels premium because Acura has made its interior using high-quality interior materials such as French-stitched leather, Open Pore wood, leather upholstery, and other premium cloths. So when you will sit inside it you really feel that you are sitting in a premium luxury SUV.
Apart from this, The Acura MDX interior has more advanced and luxurious features to give the best experience and comfort to its customers such as Tri-zone automatic climate control to control the interior temperature, heated front seats, leather upholstery, 16-way power-adjustable front seat with massage function, a large touchscreen display and the latest infotainment system to connect your smartphone to the vehicle.
When you go inside its second row, you will see that its second row also has enough legroom and headroom space to sit comfortably, and its all seats are supportive and comfortable. However, its third row still has tight legroom and headroom space but that is good for children. That means overall the interior of the new Acura MDX is well-designed and luxurious.
Read Next- You Need To Know Everything About the 2025 Acura RDX.
Infotainment and Connectivity Features
As we know Acura is a luxury brand of the Honda Motor Company. Acura produces luxury and premium SUVs, Sedans, and other Vehicles that offer a wide range of luxurious features. Therefore, we hope that the new Acura MDX will have even more and more luxurious interior and exterior features such as a large touchscreen display with the latest infotainment and connectivity features, Wi-Fi hotspot, Apple CarPlay and Android Auto, and other important features. Here we have given all the features that come with it:-
12.3-inches infotainment touchscreen display
12.3 inches digital gauge cluster display
Wireless Apple CarPlay and Android Auto
Wireless Smartphone Charging Pad
Acura Navigation System with 3D View
Compass
Wi-Fi Hotspot
Bluetooth Hands-Free Connectivity
HD Radio
USB Charging and Media Ports
Bluetooth Streaming Audio
SiriusXM Satellite Radio
Built-in Amazon Alexa
Acura Premium Sound System
Tri-zone Automatic Climate Control
Keyless Entry
Auto-Dimming Rear View Mirror
Panoramic Moonroof
Power Tailgate
Heated Front seat
Safety and Driver Assistance Technology Features
Currently, the Available Acura MDX 2024 comes with a host of standard safety and driver assistance technology features such as standard Forward Collision Warning with Pedestrian Detection, Automatic emergency braking system, adaptive cruise control, lane keeping assist with lane centering assist, and many more and we don't think that Acura will make any changes in its safety features. We hope all its safety will be carried over for the next Acura MDX 2025. Therefore, Here I have given all its safety features below in the lists:-
Collision Mitigation Braking System
Advanced Pedestrian Detection
Active Cruise Control with Low-Speed Follow
Road Departure Mitigation System
Lane Keeping Assist
Traffic Jam Assist
Traffic Sign Recognition
Lane Departure Warning
Forward Collision Warning
Multi-View Rear Camera with Dynamic Gridlines
Surround View Camera
Blind Spot Information System
Rear Cross Traffic Monitor
Low-Speed Braking Control
Front and Rear Parking Sensors
Automatic High Beam Headlights
Hill Start Assist
Multi-Airbags
Four-wheel Anti-Lock Braking System
Brake Assist
Tire Pressure Monitoring System
Vehicle Stability and Traction Control
Read Next- The 2025 Toyota Prius Redesign, Release Date, Price, and Specs.
Exterior Dimensions
| | |
| --- | --- |
| Length | N/A |
| Width | N/A |
| Height | N/A |
| Wheelbase | N/A |
| Ground-Clearance | N/A |
| Curb-Weight | N/A |
Interior Dimensions
| | |
| --- | --- |
| Head-Room (1st/ 2nd/ 3rd Row) | N/A |
| Leg-Room (1st/ 2nd/ 3rd Row) | N/A |
| Shoulder-Room (1st/ 2nd/ 3rd Row) | N/A |
| Hip-Room (1st/ 2nd/ 3rd Row) | N/A |
| Passenger-Volume | N/A |
| Cargo-Volume | N/A |
Conclusion
My Dear Readers, In this article, I have given you all the information About the new Acura MDX 2025. In this article, I have given you information including its redesign, release date, price and trims, specs, interior design, infotainment and connectivity features, safety and driver assistance features, and other important information. We hope this article will be helpful for you and be able to answer your questions about the 2025 MDX. If yes, You should share this article with your friends and family. Thank you for reading this.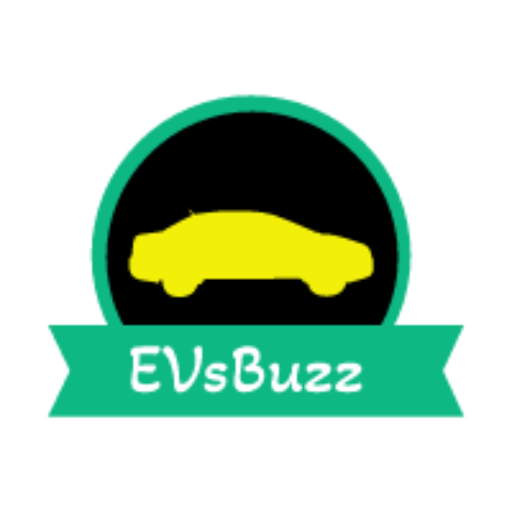 EVsBuzz.com is an Automotive news and media website that provides comprehensive information regarding the new EVs, SUVs, Sedans, Sports Cars, and other luxury Vehicles reviews, and news. EVsBuzz has more Automotive experts and experienced writers who have more than four or five years of experience in the international automotive industry.