Today is the world of electric vehicles. Now Everyone wants to purchase electric vehicles to save our planet and money. This 2025 Genesis GV60 EV is a top-ranked electric luxury car, according to the United States' top Automobile website CarandDriver ranking reports, this car ranks in the second position after the BMW iX in the luxury electric SUVs list.
Recently Genesis has launched it for 2024 with a powerful electric powertrain and long electric range. Now it is on the way for 2025. According to the Automotive experts and our years of experience in the USA Automobile industry, we think this electric SUV will come in 2025 with minor changes.
It is one of the best electric SUVs in this segment and also got awards from J.D. Power for its amazing reliability and driver satisfaction. So you can imagine the importance of this electric vehicle and that's why today we are here with the new Genesis GV60 EV.
So If you are looking for complete information about the next Genesis GV60 electric SUV then this article is for you because in this article we will give you complete information about the new Genesis GV60 2025 electric SUV including its release date, price and trims to specs.
Redesign and What's New For 2025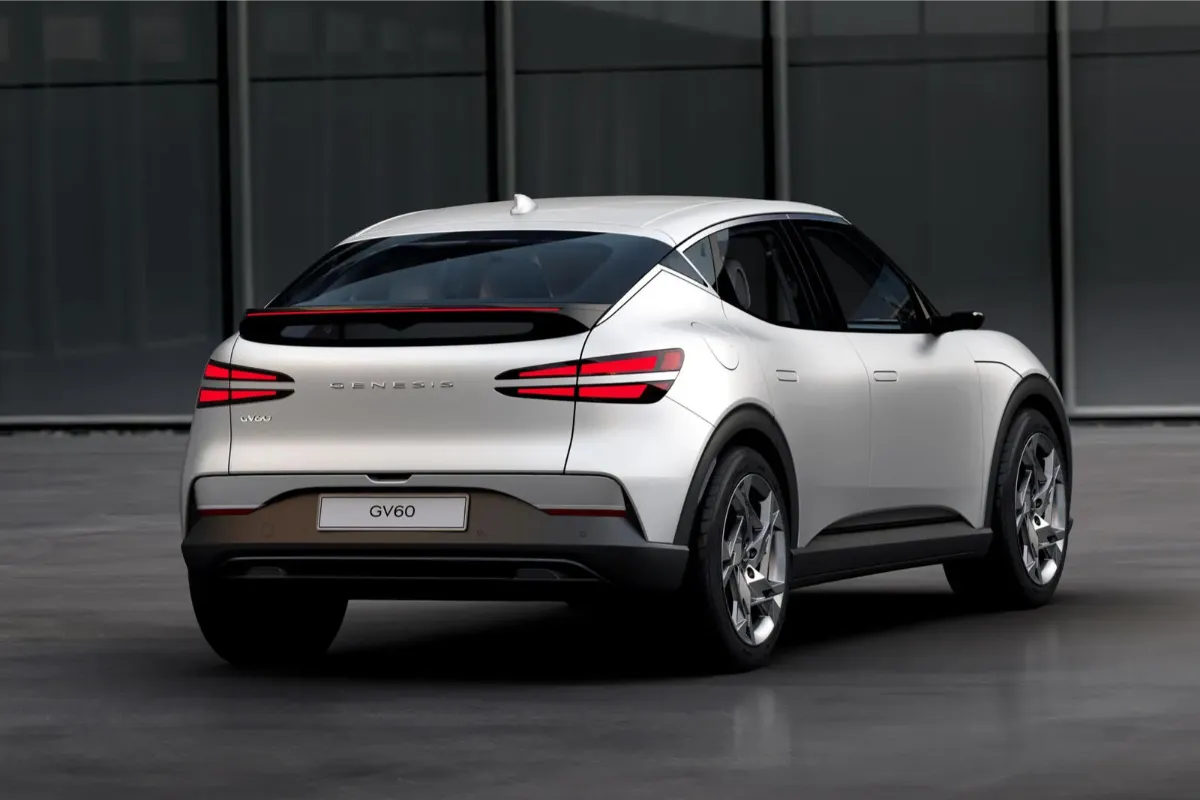 Recently the Company has launched it for 2024 with a new rear-wheel drive standard trim that is all-new for 2024. Also, its existing trim Advance trim got 16 miles of more range compared to the previous model. Therefore There is no expectation to get any major updates for the 2025 Model Year in the next Genesis GV60 EV. However, The Company has not released any kind of information regarding the 2025 Genesis GV60 EV Redesign. As The Company releases anything about its redesign we will update you soon.
Release Date and Availability
There is no information released by the company yet regarding the 2025 Genesis GV60 EV Release date or availability. But according to social media reports and other trusted sources, there is no expectation to get any major changes for 2025. That's why, we hope that it will be available soon for 2025 in the fall of 2024. However, Officially the Company hasn't set any exact launch date for the next Genesis GV60 EV 2025.
Price and Trims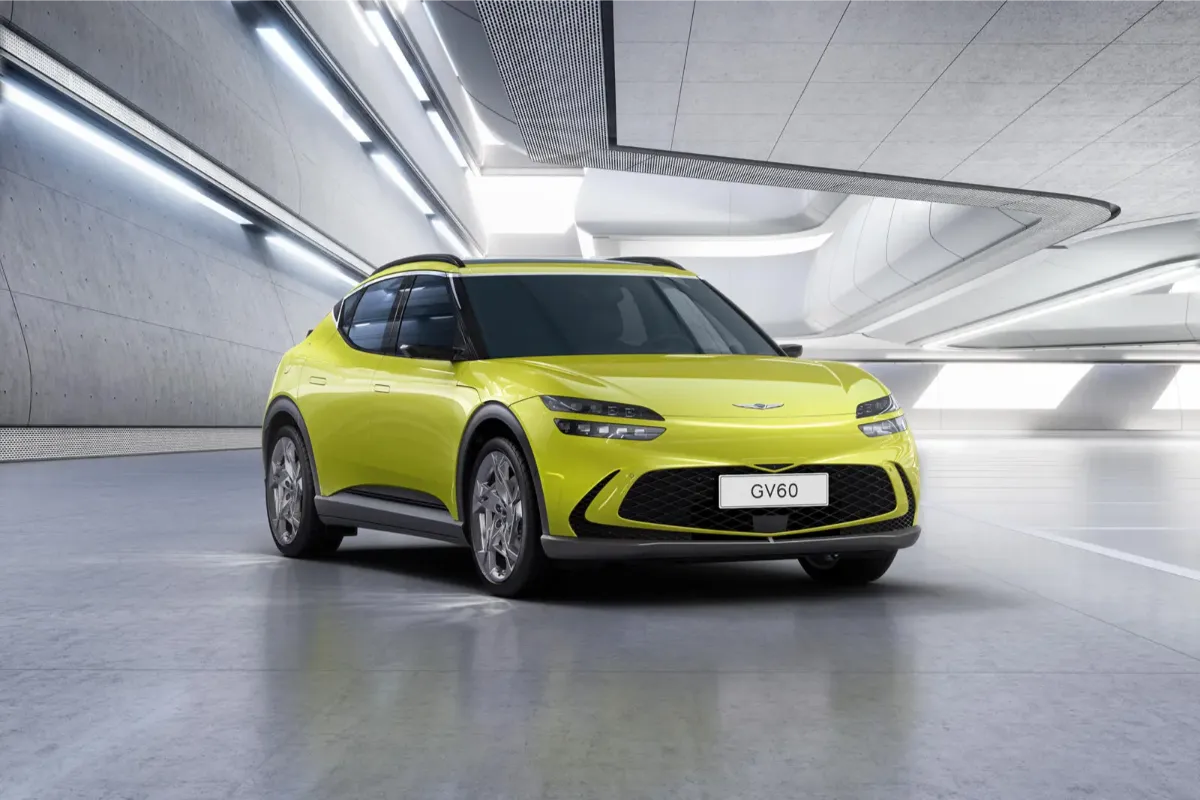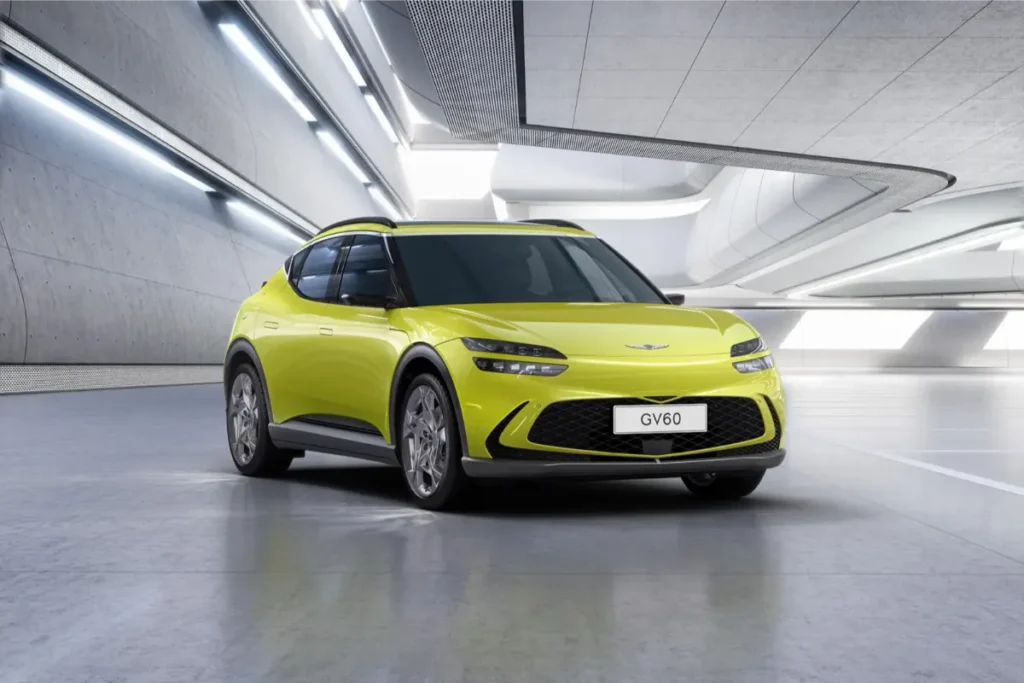 The recently launched 2024 Genesis GV60 EV is offered in three trims- Standard RWD, Advanced AWD, and Performance AWD. In Which its base trim Standard RWD's price starts at $52,000 which goes up to $69,550 for its top trim Performance AWD. As we know, there is no expectation to get any major changes for the 2025 Model Year, That's why we hope that the next Model Year Genesis GV60 EV 2025 Price and trims will be the same as last year. According to our expectations, we hope the new 2025 Genesis GV60 EV Price could start at around $53,000 to $71,000. Here we have given all its trims and their estimated prices below in the table:-
| | |
| --- | --- |
| Trims Name | Price (Est.) |
| Standard RWD | $53,000 |
| Advanced AWD | $62,000 |
| Performance AWD | $71,000 |
New Genesis GV60 EV Price 2025
2025 Genesis GV60 EV Specs
| | |
| --- | --- |
| Trim | Performance AWD |
| Model Year | 2025 |
| Body Type | SUV |
| No. of Doors | Four-Doors |
| No. of Rows | Two-Rows |
| Seating Capacity | Up To Five Passengers |
| Battery Capacity | 77.4 kWh |
| Electric Range | Up To 294 Miles |
| Charging Time | N/A |
| Engine Name | All-electric Powertrain |
| Max-Power Output | N/A |
| Max-Torque Output | N/A |
| Transmission | N/A |
| Drivetrain | N/A |
| Acceleration (0-60 MPH Time) | N/A |
| Top-Speed | N/A |
| Reference | Official Website |
| Go To Home Page | EVsBuzz.com |
Interior Design and Comfort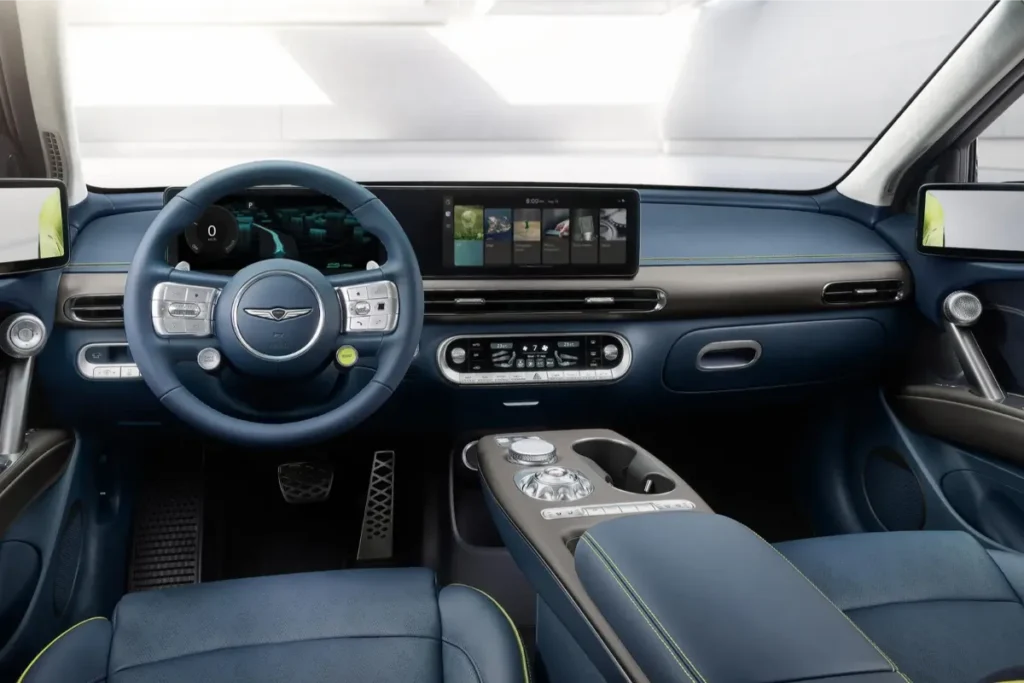 As we know Genesis is a luxury brand that makes luxurious vehicles. Its new Genesis GV60 EV is also a luxury electric SUV that has a luxurious interior with a more comfortable interior. It is not as spacious as its other SUVs like Genesis GV70 and GV80 but it has more luxurious, advanced, and modern interior high-tech features that are not in the GV70 and GV80.
First of all, this electric SUV has a larger curved touchscreen display in the front of its Dashboard, the touchscreen display and digital gauge cluster display both are integrated into each other. Its digital gauge cluster information display is given behind its steering wheel. Also, you will get a premium armrest with a bottle and cupholders.
When we talk about its interior design and materials, you will get a premium interior with more comfortable materials. For example- its front seats are made from high-quality Nappa Leather surfaces. And its front seats are heated and ventilated and the rear seats are heated, so you can sit comfortably inside it any season.
In terms of space, its interior does not have as much space as its GV70 and GV80 but not mean that it does not have space to sit comfortably, You can sit inside it comfortably without facing any kind of issues even its rear seats. Along with this, you get enough cargo space behind its rear seats to carry your suitcases and bags. So overall the interior of the new Genesis GV60 electric SUV is good and comfortable.
Read Next- Know Everything About the BMW 8-Series 2025.
Infotainment and Connectivity Features
This New Genesis GV60 electric SUV offers a wide range of standard infotainment and connectivity features to enjoy your long journey without being bored. If we talk about the features of the Genesis GV60, it comes standard with a larger curved touchscreen display and digital instrument pannel, Active Noise Cancelation, SiriusXM Satellite Radio, and other more important features. Here are the all-important features that come with the New GV60 EV:-
12.3 inches navigation system
12.3 inches digital gauge cluster display
Apple CarPlay and Android Auto
Wireless Smartphone Charger
Bang and Olufsen Premium Sound System
Active Noise Cancelation System
Genesis Digital Key
FingerPrint Authentification
Face Connect
Remote Smart Parking Assist
Heated and Ventilated Front Seats
Heated Rear Seats
USB Ports
SiriusXM Satellite Radio
Auto-Dimming Inside Rear View Mirror
Vision Roof
Safety and Driver Assistance Features
Safety is the most important feature of any SUV or vehicle, and The Company has taken care of its customers to give the safest atmosphere. Genesis Offers more standard safety features such as standard airbags, seat belts, smart cruise control, lane departure warning, and many more to give a safe ride on the Road and highway. Here we have given all the safety features that come with it:-
Standard Ten Airbags
Outboard Seatbelts
Latch System
Vehicle Stability Management
Anti-lock braking system with Brake Assist
Hill Start Assist Control
Parking Distance Warning
Parking Collision Avoidance Warning
Blind Spot Collision Avoidance Assist
Rear Cross Traffic Collision Avoidance Assist
Lane-Keeping Assist
Lane Following Assist
Forward Collision-Avoidance Assist
Safe Exit Assist
Driver Attention Warning
Rear Seatbelts Reminder
Smart Cruise Control with Stop and Go
Parking Distance Warning
Highway Dring Assist
Rear View Camera with parking guidelines
Read Next- You Need To Know Everything About the 2025 Audi SQ7.
Exterior Dimensions
| | |
| --- | --- |
| Length | N/A |
| Width | N/A |
| Height | N/A |
| Wheelbase | N/A |
| Ground-Clearance | N/A |
| Curb-Weight | N/A |
Interior Dimensions
| | |
| --- | --- |
| Head-Room (Front/ Rear) | N/A |
| Leg-Room (Front/ Rear) | N/A |
| Shoulder-Room (Front/ Rear) | N/A |
| Hip-Room (Front/ Rear) | N/A |
| Passenger-Volume | N/A |
| Cargo-Volume | N/A |
Conclusion
My Dear Readers, Today in this article we have learned Everything About the next Genesis GV60 EV including its redesign info, release date, price and trims, to its specs and dimensions. We hope you like this article and are able to find your answers regarding the Genesis GV60 electric SUV. If Yes, this article is proven valuable for you, share it with your friends and family. Thank you For reading this until the end.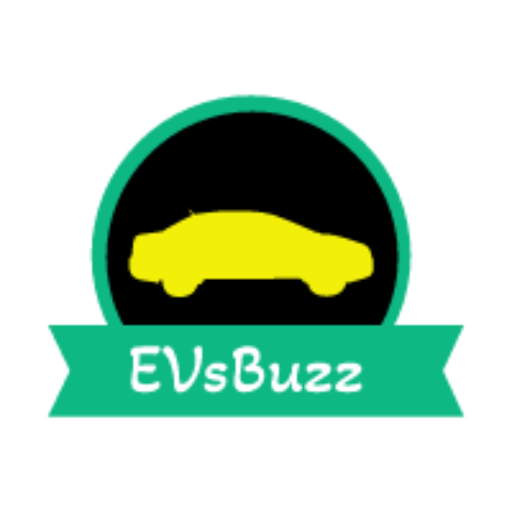 EVsBuzz.com is an Automotive news and media website that provides comprehensive information regarding the new EVs, SUVs, Sedans, Sports Cars, and other luxury Vehicles reviews, and news. EVsBuzz has more Automotive experts and experienced writers who have more than four or five years of experience in the international automotive industry.